Latest Personal Alarm
Personal Alarm, Item Number: PA140

Overview
This Personal Safety Alarm not only can emit an earpiercing 140 dB siren, it is also fitted with a high intensity LED that can produce a flashing light , so It can also used as an independent LED Light function when the side button is pressed.
It is ideal for almost everyone with concern for personal safety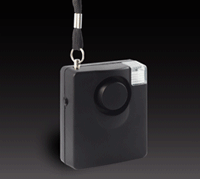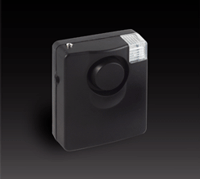 Handbag/Case attachment ring
To use the alarm in this way, attach the key ring provided to the bottom of the alarm and then attach this to your handbag strap. Hold the ripcord or attach it to yourself with the G clip. If the handbag/case is snatched, the ripcord pin is automatically removed causing the 140dB alarm to sound and strobe light to flash. As the alarm is attached to the article being stolen, it is likely to deter the thief from continuing.
This Personal Safety Alarm can also be used as a shed alarm in this manner. Hang the alarm through the key ring with a staple to the back of a shed door, then hook the ripcord over a hook or nail on the frame. An intruder who does not know that the alarm is in place will cause the ripcord to be pulled free and activate the alarm.
Operation of the Alarm
1. To operate the alarm in a panic situation, simply pull the ripcord pin out from the socket. To stop the alarm sounding and flashing, replace the ripcord pin into the socket on top of the unit.
2. To use the alarm as a LED Light, simply push the button located on the side of the unit.
Battery Installation
1. Loosen the two screws on the back cover of the alarm with a small Phillips or Pozi screwdriver. Gently part the back from the front of the alarm to access the battery compartment.
2. Attach a 9-volt battery to the connector and place it into the compartment provided.
3. Refit the back cover and tighten screws.
Mounting Bracker
This bracket will help you locate the alarm on a wall or for convenience of use when leaving and returning to your home. The alarm will also provide you with a means of protection when answering the door.
Colorful shell with pattern
Other than classical Black Color , you also can choose any other color with existed pattern,
Customer tailored pattern or design is available